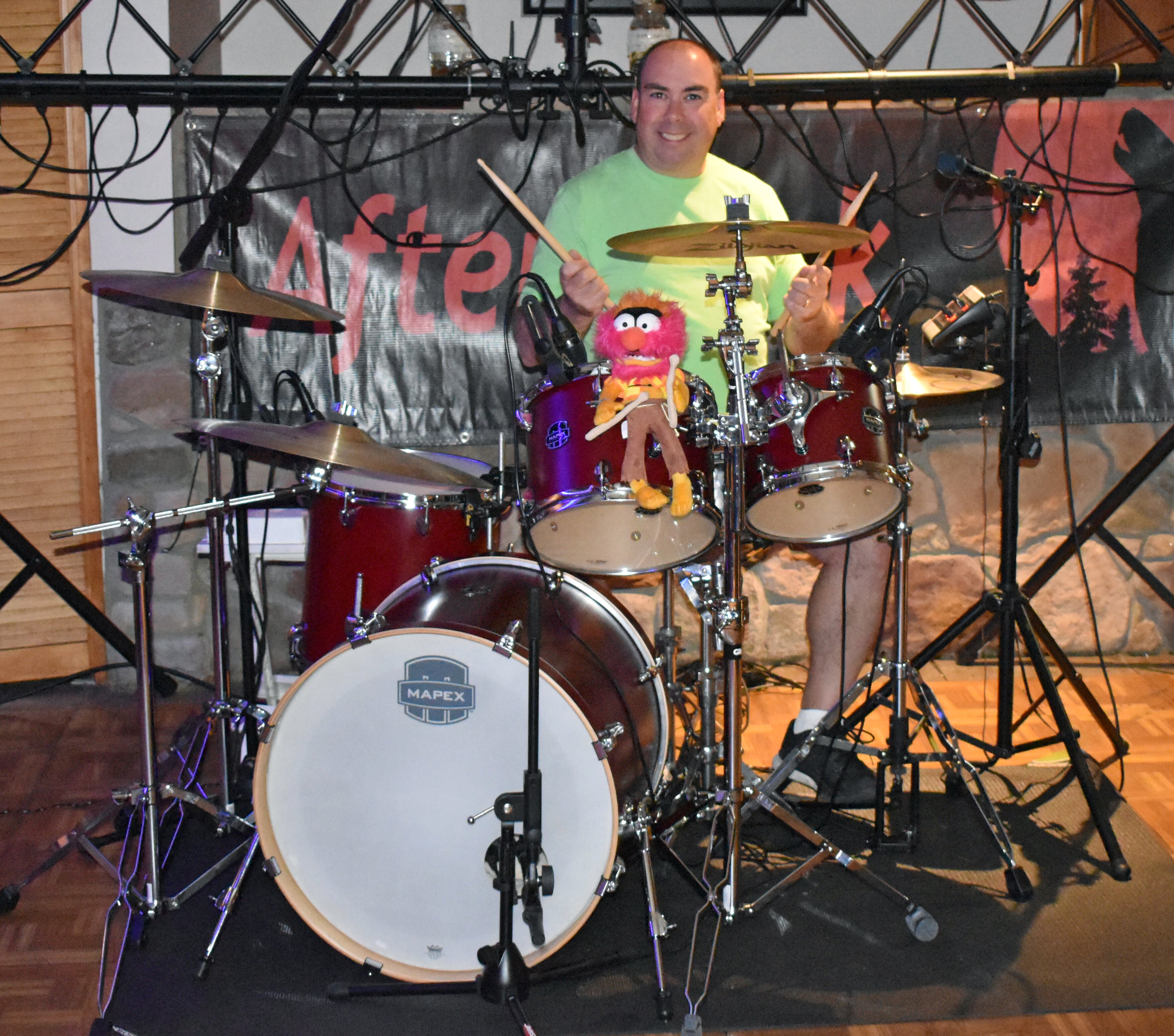 Name: Mike Timko (Mr. Metronome)
Occupation: Production Planner, Cargill Cocoa & Chocolate. Not quite Willy Wonka, but close enough.
Influences: Ringo Starr, Neil Peart, Jeep MacNichol, Roger Guth, all my family members that play drums (too many to mention, love you all!)
Favorite Artists/Bands: Rush, Jimmy Buffett, The Samples, Zac Brown Band, The Beatles, Kenny Chesney, anything played at the Frat (Kudos to Steve K, wherever you are!)
Equipment: Mapex Armory drums, Zildjian cymbals, Yamaha E-drums
Fun Fact: I march with the Upper Schuylkill Marching Band as a snare drummer. We perform at concerts and parades throughout the summer, playing marches and some contemporary tunes. I'm honored to perform with such a talented group of musicians.